Company Philosophy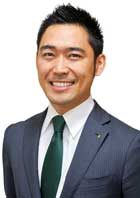 President
Yasuhiro Higurashi
To offer you the vitality of nature to enhance health, beauty, and humanity
Maruzen Pharmaceuticals Co., Ltd. is situated on the island of Mukaishima in the Japan Inland Sea; an area renowned for its calm waters, picturesque mountain views and traditional local culture. Maruzen Pharmaceuticals Co., Ltd. exists in harmony with this idyllic environment, local people and culture. Since the founding of Maruzen, over half a century, we have devoted ourselves to our ideals. Our journey began with researching practical applications of licorice and with originality in our approach; Maruzen Pharmaceuticals Co., Ltd. is continuing to find applications in many spheres.
In keeping with our original company philosophy, extraction of active constituents from nature's plants; is always at the heart of our enterprise.
By placing emphasis not on chemical synthesis but on extraction technology, we are able to set trends, respond to the needs of our customers and achieve our goals.
Committed to the dream fostered over 80 years
Since 1938, Maruzen Pharmaceuticals Co., Ltd. has always focused its activities on discovering and extracting the active ingredients of nature's plants. From our initial step, of selecting the right extraction method, we are always pursuing safe and high efficacy ingredients. We not only have the goal of providing safe ingredients but also work with the ideal of giving back to nature and protecting the global environment. It is our belief that in whatever time, responding to the demands of consumers and providing service leads to customer satisfaction; and this is our motivation. We hope this will lead us to your future support and cooperation.
We at Maruzen Pharmaceuticals Co., Ltd., our mission is "to offer you the vitality of nature to enhance health, beauty, and humanity." The sense of joy which comes from achieving this mission leads us to understand the distinct purpose of our business and development activities.
From here on, we would like to move forward by concentrating on the extraction and purification of active ingredients. In the fields of pharmaceuticals, cosmetics and food additives and many more, we would like to continue to offer the blessing of nature while existing in harmony with 'people, society, business and nature'.