Our Products:Health Food & Food Additves Ingredients
GYMNEMA SYLVESTRE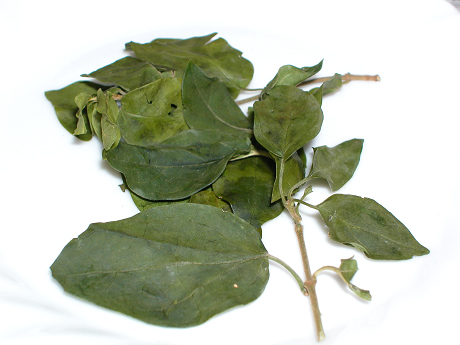 General information of GYMNEMA SYLVESTRE
Gymnema sylvestre is a plant which grows mainly in India. It has been used there for more than 2000 years as a health and nutrition supplement.
Gymnema sylvestre has a unique ability to block the sensation of sweetness.
If gymnema sylvestre is taken together with a sweetener such as a sugar, we cannot detect any sweetness.
This blocking action may result from gymnemic acid affecting the reaction between the tongue and the sweetener.
Gymnema sylvestre is attracting a great deal of attention as a new dietary supplement.
GYMNEMA SYLVESTRE EXTRACT POWDER is available.
Please go to "inquiry" to ask for more details.