Introducing our factories
We have three manufacturing factories; the Headquarters Factory, Shin Onomichi Factory, and Miyoshi Factory. These three factories have specific roles in order to meet the needs of our customers.
Three of these factories, The Headquarters Factory,and the Miyoshi Factory have GMP certification. The Miyoshi Factory has passed ISO9001 inspection to ensure high quality manufacturing and customer satisfaction.

Headquarters Factory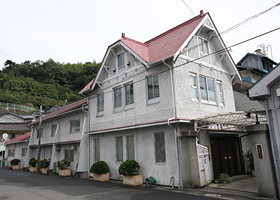 Our Headquarters Factory began as a licorice extraction site more than 60 years ago. Today it is still our main licorice extraction factory; producing glycyrrihizin, the main component from licorice.
We are always striving toward our goal of customer satisfaction.

Headquarters Factory
Address
14703-10 Mukaihigashi Onomichi City Hiroshima 722-0062 Japan
TEL +81-848-44-2200 FAX +81-848-20-6006
Shin Onomichi Factory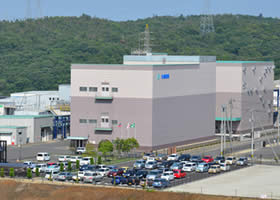 Our Shin Onomichi Factory works with the motto "any amount, any time, any type" as our "convenience store factory." To meet this goal, this factory has many kinds of extraction, concentration and filtration devices, techniques, and know-how.
Along with this, the factory is equipped with a state of the art large automatic 5-degree storage system with 2 dimensional code labeling to ensure shipping of the right product to the right customer at the right time.

Shin Onomichi Factory
Address
1-140 Shinhongo Hongo-aza Minogo Onomichi City Hiroshima 722-0212 Japan
TEL +81-848-20-5155 FAX +81-848-20-5171
Miyoshi Factory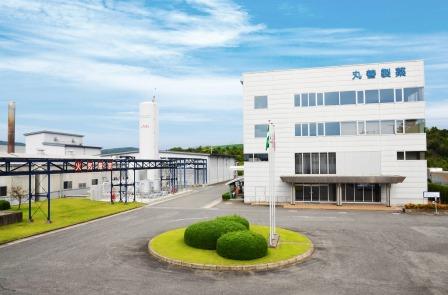 The Miyoshi Factory, our multi-purpose factory, can combine various kinds of extraction conditions to answer our customer's requests for quantity and quality.
With state of the art technology and extraction know-how we can provide the highest quality products in a short time.

Miyoshi Factory
Address
870-32 Minamihatajiki Miyoshi City Hiroshima 728-0017
TEL +81-824-63-2623 FAX +81-824-65-0268