COMPANY PHILOSOPHY
Committed to the dream fostered over 80 years
Since 1938, Maruzen Pharmaceuticals Co., Ltd. has always focused its activities on discovering and extracting the active ingredients of nature's plants. From our initial step, of selecting the right extraction method, we are always pursuing safe and high efficacy ingredients. We not only have the goal of providing safe ingredients but also work with the ideal of giving back to nature and protecting the global environment. It is our belief that in whatever time, responding to the demands of consumers and providing service leads to customer satisfaction; and this is our motivation. We hope this will lead us to your future support and cooperation. We at Maruzen Pharmaceuticals Co., Ltd., our mission is "to offer you the vitality of nature to enhance health, beauty, and humanity." The sense of joy which comes from achieving this mission leads us to understand the distinct purpose of our business and development activities. From here on, we would like to move forward by concentrating on the extraction and purification of active ingredients. In the fields of pharmaceuticals, cosmetics and food additives and many more, we would like to continue to offer the blessing of nature while existing in harmony with 'people, society, business and nature'.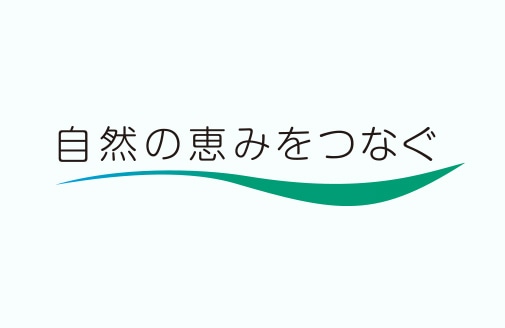 Connecting the Blessings of Nature
On the occasion of our 70th anniversary, we have taken a fresh look at our domain and renewed our traditional tagline. It expresses our determination to contribute to the development of society by firmly linking the blessings of nature that we have long faced with our customers, society, and the future through a variety of means.
GUIDELINE
Maruzen Pharmaceutical Co., Ltd. has been striving to continue its business that is kind to people and useful to the world and to preserve the global environment by pursuing safe and functional ingredients from the customer's perspective, based on the principle of compliance with laws and regulations. We believe that the resolution of environmental and social issues facing the world will become even more important, so we have formulated a Code of Conduct and begun our efforts to ensure that our daily business activities are conducted responsibly for the future of the global environment and everyone involved in our business.
We have now released the new "Code of Conduct 2023". For details, please click the link below.
SUPPLY CHAIN MANAGEMENT
In recent years,considereing the rapid development of globalization and expanding need for social issues to be resolved, "A contribution to the realization of a sustainable society" is one of the vital corporate social responsibilities (CSR) for companies, and in order to build a sustainable supply chain, it is required to promote procurement activities with more emphasis than ever on CSR elements related to the global environment, labor environment, and human rights, in addition to conventional quality, performance, price, delivery conditions and others.
With the support and cooperation of all our suppliers, Maruzen Pharmaceutical has established a "Sustainable Procurement Policy" and a "Supplier Code of Conduct" that outlines what we expect our suppliers to observe in order to conduct procurement activities with consideration to social and environmental aspects, aiming to contribute to the realization of a sustainable society.
We request that suppliers understand the contents of this Code of Conduct and comply with this initiative. We also request that suppliers require their contractors and suppliers to comply with this Code of Conduct.
More details are available at the link below.