PRODUCTION
We have multiple manufacturing bases for different fields and applications, and can produce liquid products and various dried products from milligrams to tons. We can handle a wide range of products, from various solvent bases and mixtures to various types of formulations.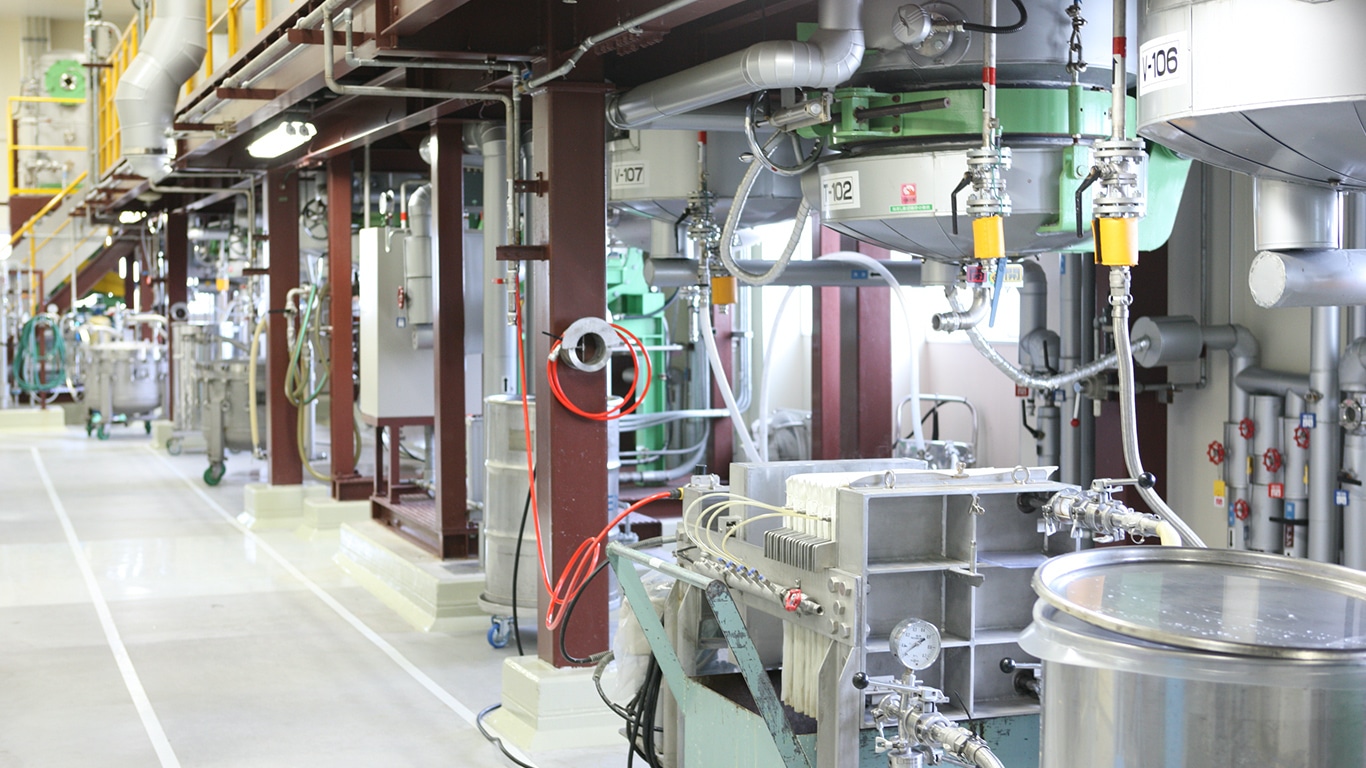 FEATURE
Headquarters Factory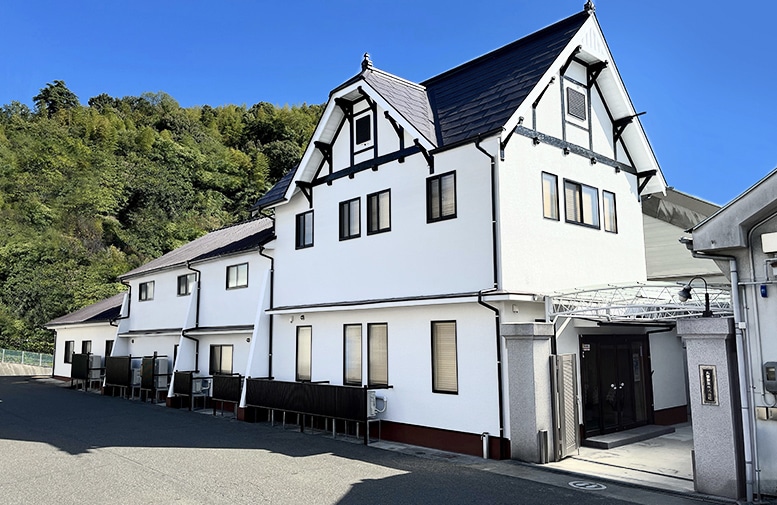 All staff members are united in their efforts to carefully manufacture products in a factory with strict hygiene control.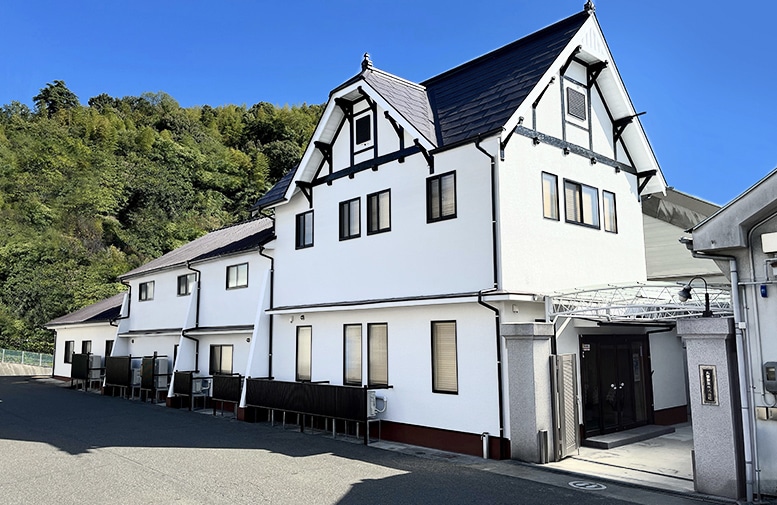 FEATURE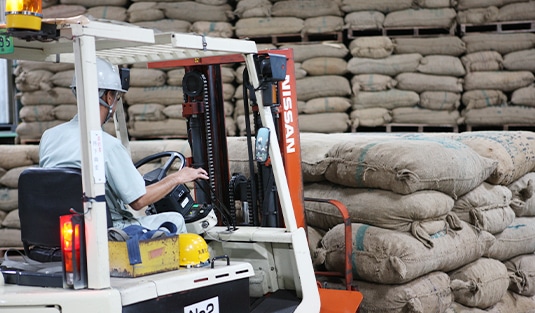 Licorice extraction
Our Headquarters Factory began production in 1952 with licorice root extraction. This factory performs the process of extraction and purification to produce glycyrrhizin, the active component of licorice.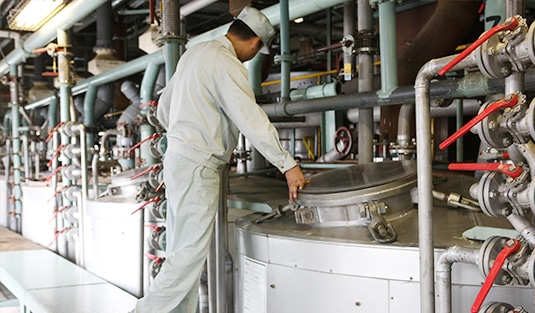 More than a 70 years history and know-how
Since our beginnings, we have dedicated ourselves to accumulating knowledge of licorice and enhancing our extraction and purification methods. This broad know-how base and experience enables us to produce a wide range of products using various techniques and technology at each of our state-of ‒the- art facilities.
Shin Onomichi Factory
We are responsible for the production of extracts and purified products for pharmaceutical and cosmetic formulations, and respond to the detailed needs of our customers.
FEATURE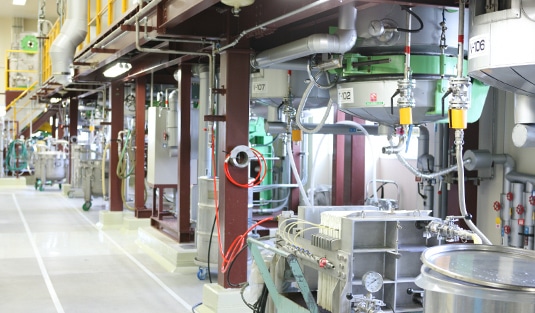 Small lot, wide variety facility
In order to meet a variety of demands, our Shin Onomichi Factory is equipped to produce any amount of a wide variety of products. This factory employs several kinds of extraction, concentration and filtration devices to target the needs of our customers around the world.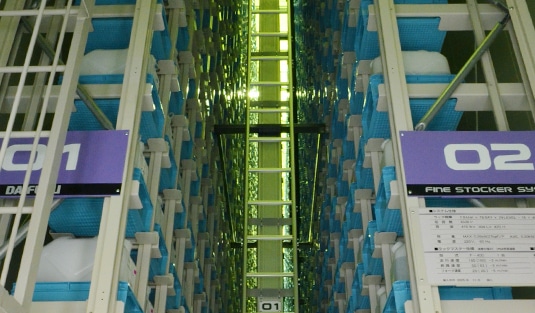 Our total control system
This factory is equipped with a large sized automatic 5°C storage system with 2 dimensional code labeling in order to ensure shipping of the right product, to the right customer, at the right location, at the right time.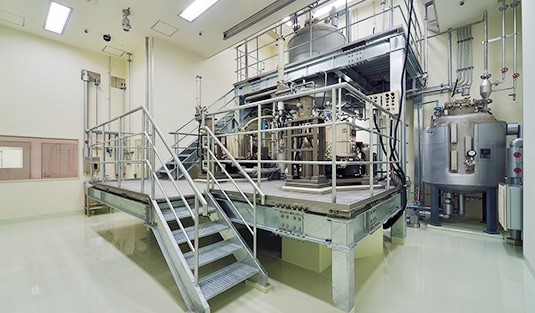 Safe and sanitary manufacturing environment
Since our beginnings, we have been dedicated to extraction and purification of licorice to produce glycyrrhizic acid and glycyrrhetic acid. We maintain our commitment to this goal by ensuring a safe and sanitary manufacturing environment for high quality production.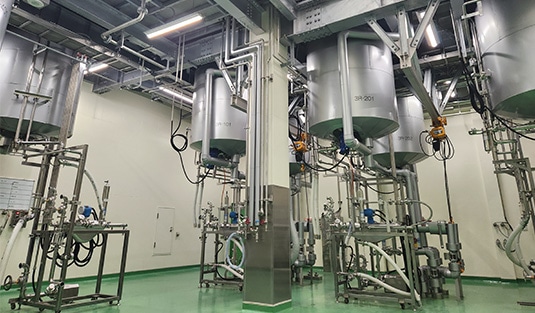 Facility dedicated to ferment products
This factory is equipped with facilities for producing only fermented products as cosmetics ingredients. As all processes are performed in-line, products can be produced without exposure to outside air and possible contamination.
Miyoshi Factory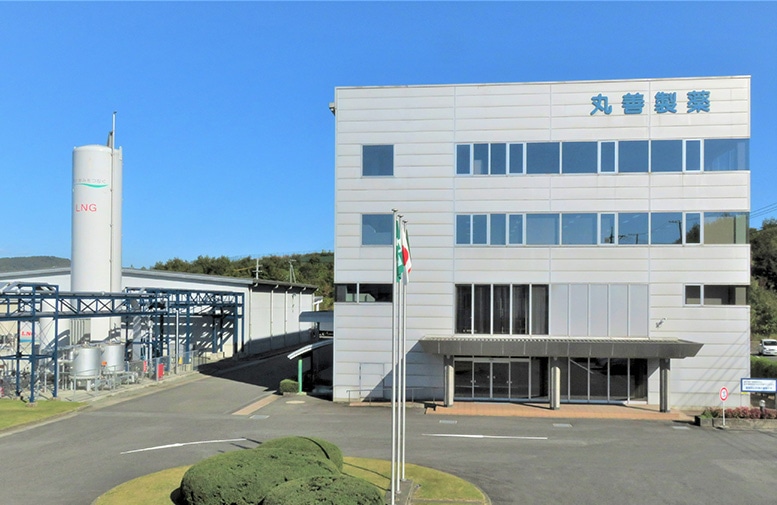 Large-scale extraction, purification, and drying are possible. It can also be used for production with high concentrations of alcohol, and its unique technology enables concentration of highly effervescent extracts.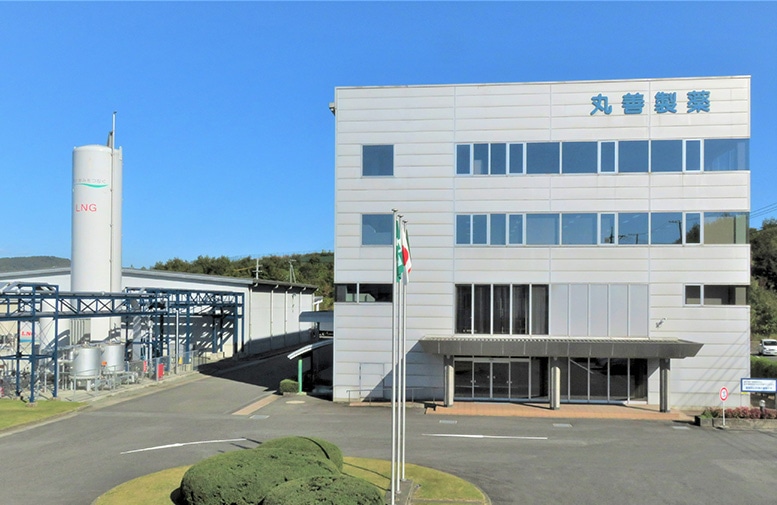 FEATURE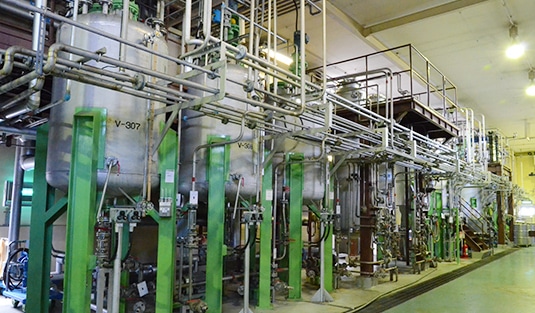 Multi-purpose production lines
Our multi-purpose Miyoshi Factory can combine various kinds of extraction and purification techniques to best match the type, quality and quantity requested by our customers. Our large-scale extraction equipment is capable of processing large-lot amounts of natural material rapidly, and at the highest quality.
Integrated manufacturing system from starting material to final drying
Our integrated manufacturing system starts from extracting and concludes with drying. We have installed spray dryers and vacuum dryers, which enable us to produce mass volume products as well as high-value added, small product lots.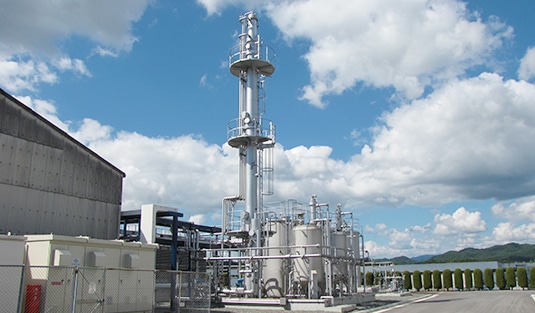 Specific purification facilities
Because this factory is equipped with distillation facilities, highly purified alcohol can be utilized in cycles.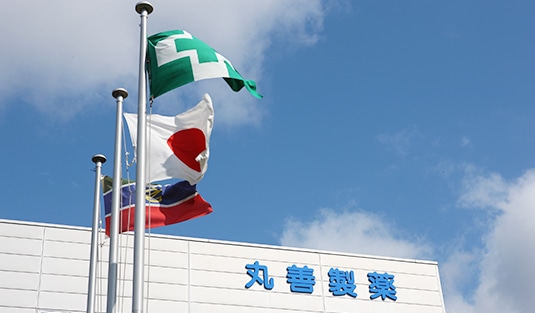 International certifications
Our Miyoshi factory obtained ISO 9001 certification, an assurance of the safety of our products and a guarantee to our domestic customers and international customers that our products are formulated with the utmost safety for their peace of mind. We keep upgrading our practices in accordance with revised standards with a willingness to proceed to higher quality assurance.